Kerem 2031 and Kerem 2032- Mazal Tov
Josh SHUKI Klein and Sara Klein : Benyamin Yitzhak
Arielle Bob/Sherman : Jacob Max
Ori Scherr & Mike Barrera: Oliver
Aviv Shamash and Meagan: Maya Rachel
Michelle Singer Osband and David: twin boys
Shira Gelerman Duby and Ron Duby: Asher Lev
Stefanie Greenberg: Allison
Lily Namanworth: baby
Ari Sussman and Jessica Gray: Eli
---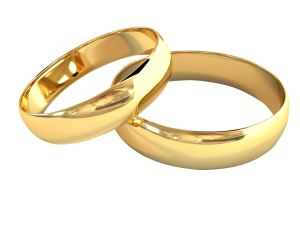 Shidduchin – Engagements:
Davida Herschkopf to Ari Rosenstrauch
Nissuin – Weddings:
Itzik Shalem to Matthew Kaminsky
Ayelet Schieber  to Oren Goldhaber
Alyssa Kaitz  to Daniel Herman
Tali Silverman to Gary Spencer
Tova Kaplan to Matt Harrington
Sam Siegel to Caroline Pinke
---
MAZAL TOV to all of our high school, college, and graduate school graduates!!!
---
Alumni in the News:
Ann Glass Lapin – as reported in the NY Metro Parents
Mom For Now: What It Means to Be an 'Interim Boarding Care Provider'
"Jedidiah" was my 20th baby. Well, not really. He was only my 17th. Still not better? Here's the truth: I'm an interim boarding care provider with a local adoption agency–kind of like a foster mom. With the help of my family, I feed, burp, swaddle, and change the baby placed in my care until her forever family is ready for her. I wear her everywhere and awaken with her at night. When talking to the babies, my children refer to me as "Eema," the Hebrew word for "Mommy," as in, "Eema's going to change you now…hang on baby, Eema's just making a bottle."
Read the whole story by clicking here
To see the video that sheds light on being a family "for now" click here
---
Glen Schwaber – as reported in the Schechter Alumni News
Putting Values into Practice
Glen Schwaber is a founding partner of Israel Cleantech Ventures (ICV), the premier venture capital fund dedicated to investing in Israel's emerging clean technology companies. Prior to joining ICV, Schwaber was a partner at Jerusalem Venture Partners, one of Israel's largest and most successful VC funds. In recent years, he has co-founded and supported several non-profit initiatives including a summer business fellowship for Ethiopian Israeli university students, and an intensive two-year mentoring and training program that works with economically disadvantaged parents and children in Jerusalem to help break their cycle of poverty.
Click here to read more
---
Your feedback –  Yavneh Alumni Newsletter
Danya Cheskis Gold Schults writes:
I just read through the entire recent episode of the alumni newsletter and loved seeing so many familiar names and faces 🙂 I get to see Shula Ponet and Nathan Ehrlich often, since we live right around the corner from each other in Brooklyn, Becca Green and I work in the same building (she at IBM, me at Spark Capital, a tech startup venture capital firm), and I've recently reconnected with Tova Kaplan since I spend a lot of time in Boston for work. Yavneh is always nearby!
I got married to Andrew Shults on 10/18/15 in Brooklyn (and Shula's dad, Rabbi Jim Ponet, married us!). You can check out some of our wedding photos on Facebook or Instagram using the hashtag #gettingshultsed.
---
Published Alumni:
 Be sure to check out Raissa Rosenbloom HaCohen on Amazon books! She recently became a published author when Sugar went up on Amazon. Sugar is a personal narrative about becoming a first time mother, coping with illness, navigating the medical system, and spending over 4 months in the hospital. This publication is the first step in a longer journey to improve the patient experience and ensure patient voices are heard through CareNav.  You can find the book by clicking here.     Mazal Tov Raissa!
---
Interview with:
Shari Sorkin (Cashman), Kerem '78
When were you at Yavneh?  What did you do at Yavneh?
Camper- Maalot 1976, 1977    Kerem-1978
Counselor/Asst Amanut-1980, 1981, 1982
Rosh K'firim-1983, 1984
What have you been doing since Yavneh?
I worked for over twenty years for Metro Credit Union as Assistant Vice President/Business Development Manager. Currently I am devoted to my family and I am involved in many philanthropic organizations including the Juvenile Diabetes Research Foundation (JDRF) Jewish Family and Children's Services, The JCC of the North Shore and the North Shore Advisory Council for the ADL
Tell us about your family
I currently live in Swampscott MA with my husband Robert who I have been married to for 29 years. We have two incredible daughters Alyssa 25 and Haley 22. Alyssa lives in NYC and works as a Senior Development Officer for the Juvenile Diabetes Research Foundation in Manhattan and Haley graduated from Syracuse University this May and is attending the accelerated nursing program at Mass General Hospital.
Both of my siblings Nancy and Jeff Sorkin, also Yavneh alums, live close by in Marblehead with their families as well.
What is your favorite camp memory?
There are so many but some include meeting my long lasting, lifetime friends: Shari Hershman Sara Frim, Marcia Fishman, Faith Miller and Sara Ann Schwartz. Being a Maccabiah Rosh for Plugat Gesher in 1978, Israeli dancing in Ben Zvi on Friday nights, going on raids (even though we weren't supposed to), socials, trip days to Ogunquit, Weirs Beach and the Kellerhaus and running off of the bus to try to get a warm shower followed by an amazing outdoor BBQ.
What was your favorite place at camp?
My favorite place in camp was being in the Chadar Ochel on Friday nights watching Mel David leading the entire camp in the most inspirational and spiritual shira sessions. It had a huge impact on my Judaic life.
Is there anyone at camp you would love to bump into and get back in touch with?
If given the opportunity I would love to see many of my former campers: Liz Michaels, Liz Smith, Raina Grossman, Amy Gordon, Laura Forman, Kim Stahl many who I haven't seen since my last year at Yavneh in 1984.
Who made a real impact on you?  Why?
Margie Berkowitz was a huge mentor to me. I had the great pleasure of working with her as a counselor and then as part of her senior "Hanhallah" team when I was a Rosh Aydah. She was a strong female role model who was an inspiring manager. She was so empathetic to campers, parents and staff and was always extremely fair. She did wonderful things for Yavneh during her tenure and many of the strong leadership skills that she employed I tried to incorporate into my own professional career.
How can people get in touch with you now?
I am on Facebook. Shari Sorkin Cashman or click here to email me
---
Interview with David Micley:
When were you at Yavneh?  What did you do at Yavneh?
I was at Yavneh from 1998 – 2012. I started as a camper in Gurim and continued through my Kerem summer: 2004 (Kerem oh fo fo sho). I returned as a Leviim madrich in 2005, and had such a great time with that ayda, that I continued on as the madrich for that same group through Naaleh summer in 2009. I also was a swim instructor on Estelle's Tzevet Agam – which was an awesome team to be a part of, with a big perk being the exclusive Shabbat kiddushes at Estelle's house. Finally, after a few summers away, I was able to sneak in one more summer as a Moreh in 2012 – which was a really fun and meaningful way to stay involved as a young adult. Working as a Moreh also showed me a completely different side of camp, where I learned how things really worked during early morning bike rides through the hills of New Hampshire with Debbie Sussman, Jon Frankel, Debbie Forman and the rest of the biking crew.
What have you been doing since Yavneh?
On my summers off from Yavneh, I traveled Europe and South Africa, and went to the Soccer World Cup. My work has always been on behalf of the Jewish community and Israel – first at Prozdor, then at Combined Jewish Philanthropies. Currently I am living in Tel Aviv where I work for TAMID Group – an organization that trains the future business leaders of the United States through giving college students the chance to gain hands on experience working with Israeli companies. This year, we are bringing 120 students of all different faiths and backgrounds to Israel to immerse themselves and intern in Tel Aviv's startup ecosystem. The program management skills I use in my work, come from my days at Yavneh.  Learn more about Tamid click here.
Tell us about your family
My Yavneh roots go back three generations, to the founding of the camp. My Savta, Dena Micley, and Saba, Jacques Mikliszanski actually met through Yavneh. They both went on to become teachers for many years. My parents also went to Yavneh; my dad, Bruce, was Kerem 1971 and was Rosh Agam in 1983 (the last one before Estelle!). My mom was a Morah at Yavneh after she met my dad. My older brother Jeremy was K'01, and my younger brother Joshie was K'06. Joshie is even still going back to Yavneh as a Moreh this summer.
What is your favorite camp memory?
Most of my favorite camp memories, I'm not at liberty to share. Our ayda sweeped Zimriyah in 2003 – that was a powerful moment. We also had a very strong Friday night tisch culture of singing, dancing, and telling stories – we REALLY got into it. But my favorite general memories are just hanging out around BK at the end of an action packed day, bbq-ing, sharing laughs, and playing a$$ ball (later named Kadur Tachat) into the night.
What was your favorite place at camp?
My favorite place at camp is at the memorial garden next to the Agam. My grandfather's name is written on one of the stones – I never met him, and being at camp, and in particular at that garden, has always been a special place for me to reflect on who he was and what conversations we might have had today if he were alive. The garden also has a personal connection to my ayda – we tragically lost one of our own, Chava Minder, who passed away from cancer when we were chanichim. Chava kept a journal when she was fighting for her life, and one of the excerpts is included in a plaque at the front of this garden. Chava wrote that despite the physical pain she was going through, she discovered a newfound appreciation for the every day beauty in life, and encouraged others to not wait until it's too late to see it too. I have always found that garden, in the woods, next to the agam, as a place that brought to life Chava's vision of appreciating beauty and the power of just being alive.
Is there anyone at camp you would love to bump into and get back in touch with?
My entire ayda. It's been a while since we did an official Kerem '04 reunion – most of my closest friends today are from my Kerem. We used to throw awesome reunions in the fall. I think we're overdue for another one.
Who made a real impact on you?  Why?
Rabbi Dov Lerea. During my year as a Moreh, Rabbi Dov closely mentored me throughout the whole summer. It was my first time teaching, and Rabbi Dov agreed to have a daily check in email with me – I would write to him reflections on the class, what worked, what didn't, and questions about how to educate more effectively. Rabbi Dov would write back each time with a thoughtful response that provoked more questions and reflection. Through these daily email conversations, we developed an ongoing and extensive pedagogical conversation – I learned and grew so much through this daily exercise of sharing thoughts and engaging in focused discussion on the art of teaching. Rabbi Dov in particular had a magical gift of bringing to light new ideas and thought provoking questions.
How can people get in touch with you now?
Shoot me an email anytime – Click here. Whether I know you from the bunk, the agam, the kitah, or anywhere else – would be great to hear from you. It's always special to make that Yavneh reconnection.
---
Upcoming Alumni Event
Sunday, July 3rd, celebrating July 4th and celebrating Debbie Sussman's dedication to Machaneh Yavneh. All of our alumni are invited to spend the day at camp. Exciting Events: welcoming of Torah that will be written in honor of Debbie's many years of service, July 4th parade, karaoke, line dancing, BBQ,  the Yavneh Band and Fireworks.   Where else can you do all of these amazing things and see your beloved Yavneh friends- All for free! Plan to arrive at 3pm.