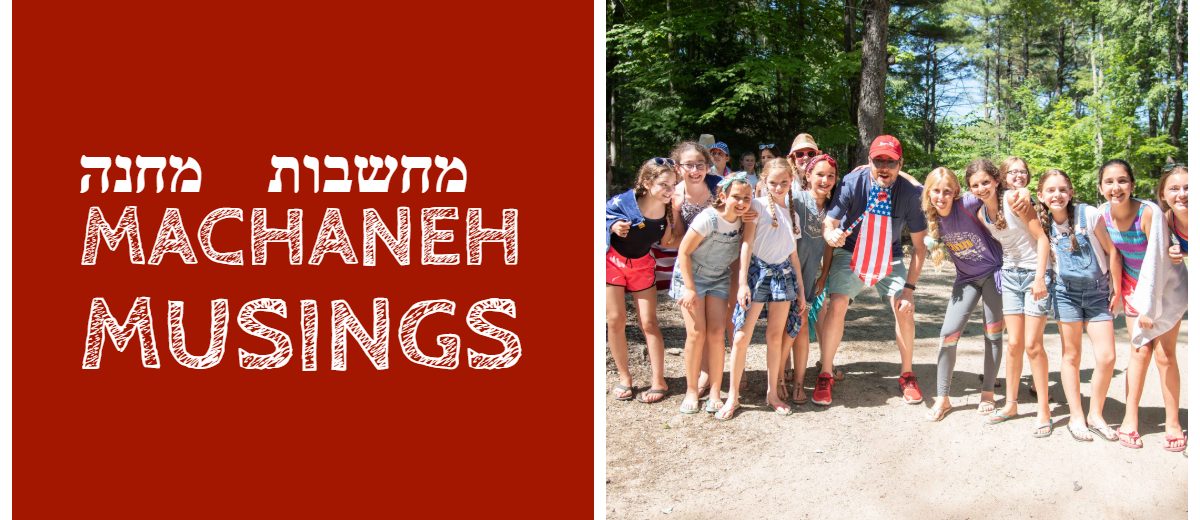 September 20, 2018
A new year for Yavneh
Shanah Tovah u'Metukah and G'mar Chatima Tovah! It is hard to believe that it has been over a month since Kayitz 2018. It seems like yesterday that we were all together singing, dancing, playing, learning, and growing at our summer home in Northwood. How quickly we get back into our year-round groove. Life takes over and we jump into a daily rhythm that doesn't include camp. (well, for me, it always includes camp.)
Our year round staff is already looking towards Kayitz 2019. We are planning many aspects of our camp program. Netanel and members of YFS (Yavneh Food Service) are still up at camp working with incoming fall retreats. Our facilities manager, Russ, and his team are gearing up for a number of projects to complete before next summer. . Michi is working hard on camp programming for Kayitz 19 including helping plan reunions and upcoming community Shabbat dinners. Erin is busy getting ready to launch our new website along with a number of other projects. Jeff is involved deeply in budget amongst many other back of the house projects. Shlomit has the awesome task of closing the financial books for 2018 including overseeing our annual audit. Yaakov is looking at ways to sharpen our educational focus and Miriam is deepening our work that we do for the social-emotional needs of all of our campers including our Yedidut program to make sure that camp is an inclusive environment. And, Melanie and I are crafting the next steps of the strategic plan including fundraising implications. (You'll be hearing more about the strategic plan over the coming weeks.) There's a pleasant hum to our work right now.
Now comes the work of reviewing the feedback that we received from Kayitz '18, distill it, and take action where we can. We will be getting the parent surveys back that you filled out in the next few weeks. Thanks to everyone who took the time to fill them out. This will be a great measure for us to see how we are doing and where we can continue to improve. We also use anecdotal evidence through conversation as another system of evaluation. I am happy to find a time to talk with anyone about something that didn't sit right or a part of the program that was positive for your child. The more conversations we have the better.
As we start 5779, don't be afraid to reach out and talk to any of us on the staff. We love hearing from you.